Italian Regional Menu


Italy is divided into regions and each of them has its own way of enjoying and enhancing the typical products of the area. The resulting dishes come from a long history of ingredients and their correct usage. Often the good recipes have ancient origins and come directly from the people, that group of people who had no money to buy expensive food and had to leave off the produce grew directly in nature. Those people were used to not throwing away anything from an animal, but knew how to cook it the right way with ingredients capable of flavouring even a simple piece of bread. The bread itself used to be produced in the homes and if it were flavored with some extra ingredient it could accompany any food. La dolce vita Kenya will offer to its customers, a week of local delicacies typical of a region.
Tuscan Menu

Let's start f with a typical Tuscan menu as the origin of the founder of this restaurant, which brought to Kenya a new way to approach Italian food…
Starter
Il Toscanaccio
COCCOLI (fried home made pasta) HAM, SALAME, together with grilled and marinated vegetable like sweet pepper, onions, baby marrow, eggplant – Tuscan crostino with chicken liver sauce.
Pasta
Pici all'Aglione
Pici is a homemade pasta with simple ingredients like flour, water and black pepper with a tomato sauce cooked with a special garlic.
Pici are a kind of pasta typical of Tuscan Region. The term PICI derives from the verb appiciare that describe the type of making process to realize them. It consists in working the dough by hand to create spaghetti very thick
The Aglione is a typical variety of garlic cultivated mainly near Siena.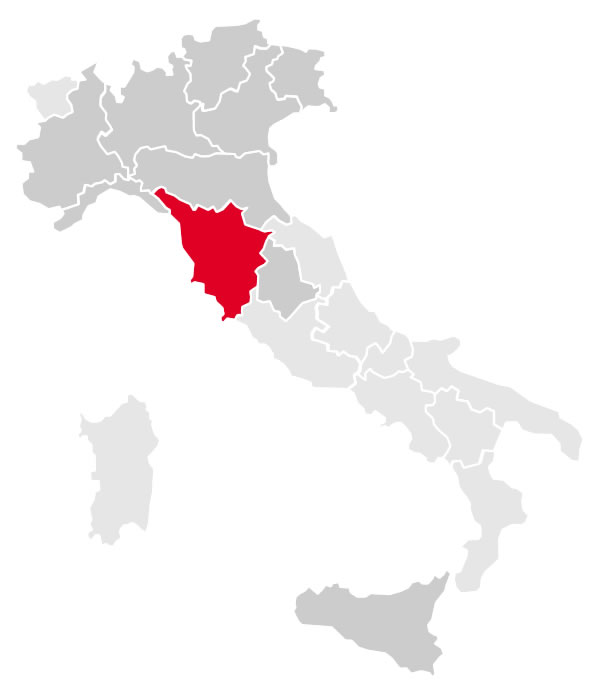 Main Course
Grandmother's PEPOSO
Beef meat Silver Top with garlic, black pepper and other aromatic herbs slowly cooked in a good red wine CHIANTI as grandmother did it. Peposo is served together with fried polenta and spinach
Peposo  (Peppery Tuscan Beef Stew) is a traditional dish in Tuscany coming from the hills of Impruneta, a village among the sweet hills of the Tuscan countryside nearby Florence. It was popular in the Middle Age for the production of   terracotta  d'Impruneta.
According to the local stories, the fornacini (those involved in the firing of the bricks in kilns in Impruneta) have made this traditional Tuscan dish, putting in a corner of the furnace a pan with the ingredients dipped in red wine and left them to cook for about five hours.
Dessert
Cantucci e Vin Santo
Homemade cookies (containing eggs, flour, butter, sugar, almond) served with Vin Santo (Italian dessert wine)
Cantuccini or biscotti di Prato biscotti means twice cooked and this cake needed to be easily stored for longer periods of time.
The first documented cantuccini recipe is dated around the eighteenth century and comes in form of a manuscript, currently kept in Prato (near Florence), It is also believed that Christopher Columbus used to carry them with him on his travels. Now, it's time you discovered cantuccini, a very special kind of biscotti. They are twice-baked, dry and crunchy. For the Italians, dipping them in a drink, usually a dessert wine Vin Santo, is a must.
The original cantuccini mixture is composed exclusively of flour, sugar, eggs, and almonds, without any form of yeast or fat. The dough is then cooked twice, with the second baking defining how hard the biscotti are.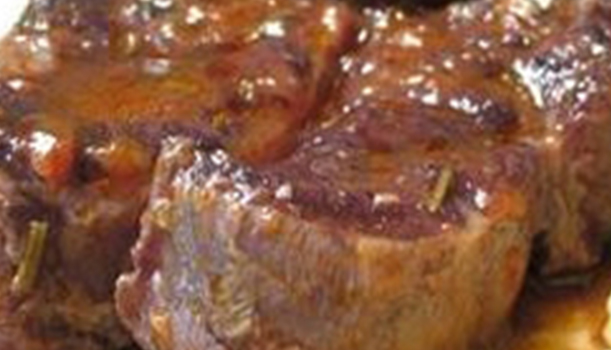 Liguria Menu

Our trip around Italian region continues. This is a typical Liguria menu as the origin of Mario, the chef of this restaurant, which is bringing to Kenya the story of his region!!
Starter
Cappon Magro
Rockcod, octopus, potatoes, carrots, frenchbeans
Cappon Magro is a rich fish-based salad with the shape of a little hill where, layer by layer seafood and vegetables  become a little hill.
Cappon magro originally eaten by fishermen, directly on the boats or from the bondage of nobles that reused the leftovers of banquets. Today it is considered a very sophisticated, difficult preparation, intended primarily for days preceding Easter
Pasta
Trofie in Pesto di Maggiorana e Noci
Pasta, with majoram and walnut sauce with garlic and parmisan cheese
Trofie is a short, thin, twisted pasta from Liguria. The name may derive from "strufuggiâ" which means rub, the term that describes the movement of the hand on the cupboard need to get Trofie.
The origin of Trofie Pasta dates back to the times of the Crusades. When on ships, cooks would knead flour and water to make pasta.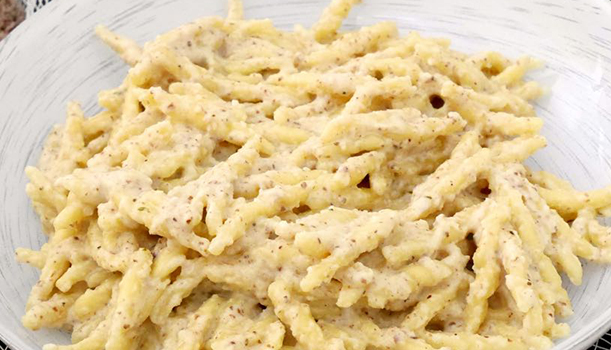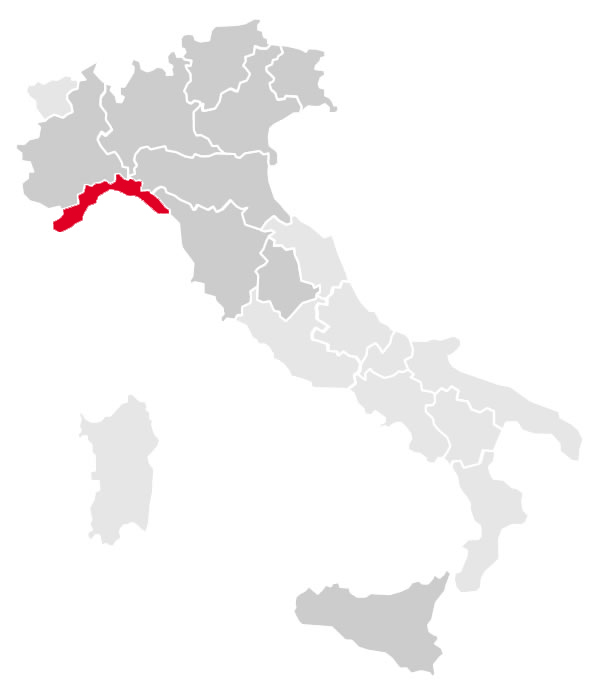 Main Course
Tomaxelle
Rolls of sliced meat (Silver top), eggs, potatoes,aromatic herbs and cheese
Tomaxelle were prepared to use the flesh of dead animals accidentally. With the aim of making them more substantial and plentiful were supplemented with stuffing made from herbs and cheese The Tomaxelle were served to Austrian soldiers who were besieging Genoa
Dessert
Pandolcetto
Pandolcetto con Brutto ma buono
Its ancient origin cannot be dated because there were certainly a host of different dates on which simple, tasty bread was enriched with a bit of this and that.
Someone is saying that pandolce's origins lie in Persia, where a ritual was linked to it: as soon as dawn broke on New Year's Day, the youngest of the king's subjects gave him a large pandolce as an auspicious gift, full of apples and candied fruit, which was divided up between the courtiers.
According to others Pandolce derives from the ancient Ligurian bread called pan co-o zebbibo, containing the zebbibo raisin, which over the years was enriched with candied citrus and pumpkin, orange flower water, fennel seeds and pine nuts.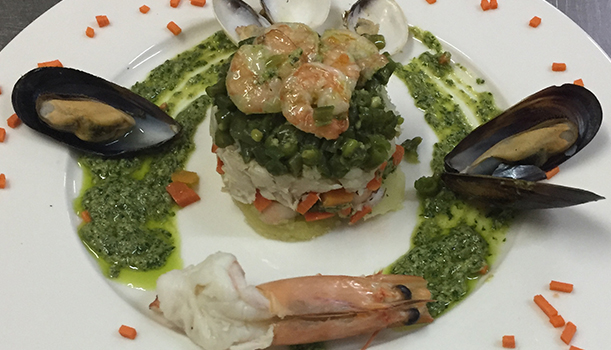 Puglia Menu

This is a typical Puglia menu. If you picture the Italian map, which we all know looks like a boot, Puglia is the region located in its heel. ...
Starter
TRIS PUGLIESE: Sgagliozze, Pomodoro gratinato, polpette di pane
Fried polenta, grilled tomato, fried spicy meat ball
Sgagliozze – These were originally sold after Mass outside the St. Nicholas Cathedral in Bari, on December 6, the day of the patron saint of the city. Today there still a few old ladies who sell these hot, fragrant and crispy polenta squares on the streets of the Old Town.
Pomodori gratinati and polpette di pane – As such many of the most representative dishes have their origins in "cucina povera", making use of whatever is at hand or that can be picked from the garden
Pasta
Orecchiette con broccoli, acciughe, cacio cavallo e peperoncino
Pasta, with broccoli, anchovies, cacio cavallo (typical Italian cheese) and green chilly
Orecchiette is a typical pasta used in Puglia. Its name comes from its shape, which resembles a small ear.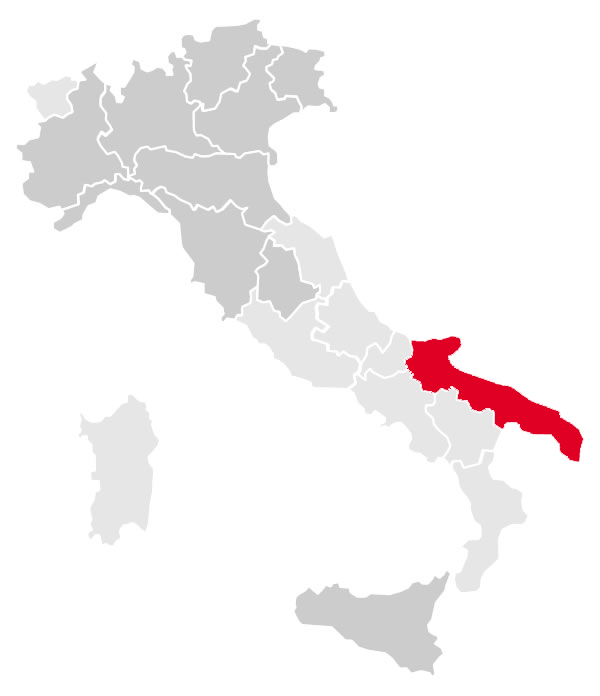 Main Course
Bombette di Vitello Farcito in Salsa alle Erbe
Served whit green Beans in Tomato Sauce
Veal meat stuffed with eggplants, cacio cavallo (typical Italian cheese) and basil
Bombette pugliesi – It's thought that bombette pugliesi were born more than 40 years ago in a butcher's shop, it has been served throughout the south of Puglia as a popular street food at carnival and festivals. Even today, you can find butcher's shops that have little restaurants serving bombette with rustic bread or in rolls.
Dessert
Pasticciotto
A typical treat from Puglia, made with a sweet crust and pastry cream. Nobody knows from where it came, but the most credible hypothesis is that it is the child of a double crust cream pie, that itself was related to a sweet ricotta cake, both born in the beginning of the 1700's in local pastry shops in Puglia In practice, it is a single serving cake with a crust. The city of Lecce has named the pasticciotto as the typical Lecce cake, and it is listed on the national food product list of traditional foods by the Ministry of Political Agricultural Foods and Forestry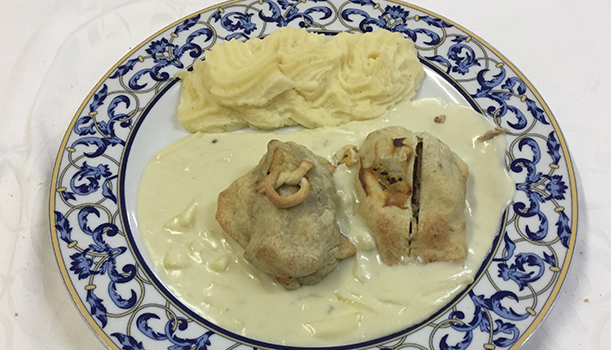 Lazio Menu

Our trip around Italian region continues. We stop in Lazio and in the capital ROME.
Starter
Stracci di Antrodoco
Frittatas filled with a veal mince sauce, mozzarella and grated Pecorino Romano (the typical cheese of the area).
Stracci – This dish comes from the very ancient and little mountain town of Antrodoco, near Rieti in Lazio. The dish is usually made on feast days in Antrodoco, a hilly town on slopes of Monte Giano in the province of Rieti. The local recipe apparently dated back to the Middle Ages. Stracci means "rags," and the beef strips probably got the name because the recipe seems them turn moist and soft.
Pasta
Gnocchi alla Romana
Semolina flour baked with butter and cheese Gnocchi
It has been a traditional type of Italian pasta of (probable) Middle Eastern origin since Roman times. It was introduced by the Roman legions during the expansion of the empire into the countries of the European continent. In the past 2,000 years, each country has developed its own specific type of small dumpling, with the ancient gnocchi as their common ancestor.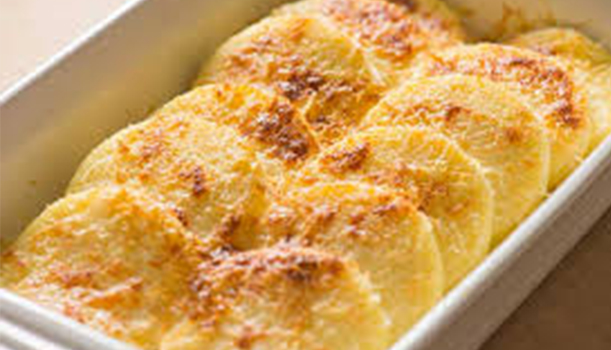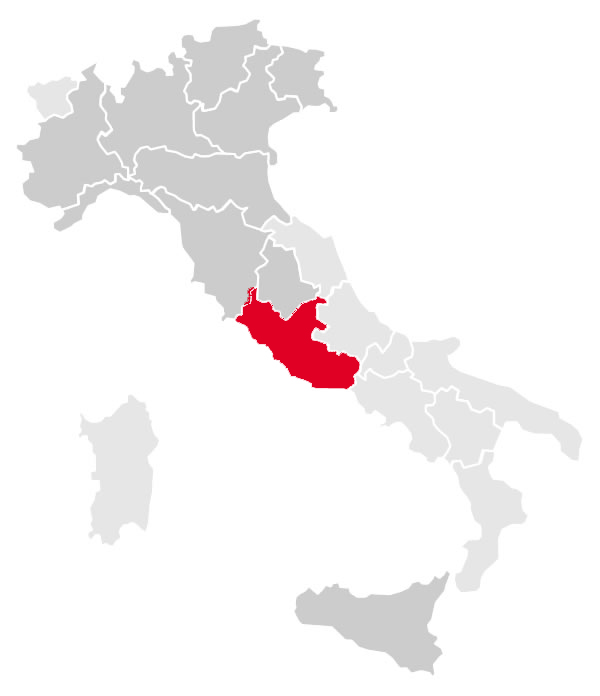 Main Course
Fusi di Pollo alla Romana con Peperoni
Drum chicken steak, green, yellow and red pepper, onions and tomato.
Fusi di pollo alla romana – This is a very old peasant dish from Rome. The ancient Roman houeswives would make this dish every week. Typical of such dishes, it use, wine and herbs to tenderise and give flavour and the dish is slow slow cooked — traditionally prepared in the morning and left to simmer for several hours.
Dessert
Pangiallo
Almond, cashew nut, raisin, honey, candied fruit, dark chocolate, white chocolate Pangiallo.
The pangiallo origins are in the Roman Empire, where people had the tradition of distributing this sweet during the celebration of the winter solstice, in order to encourage the return of the sun. That's why the crust of the cake is typically golden.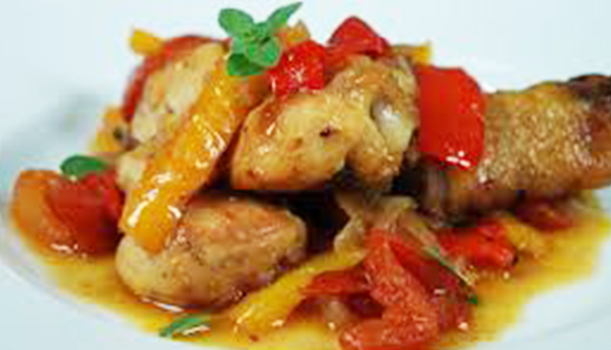 Veneto Menu

Our trip around Italian region continues. Now we stop in Veneto.
Starter
Pastin con polenta cipolle caramellate e salsa al gorgonzola
Beef, pork, white wine, rosemary, sage, onions, gorgonzola Pastin
A thick sausage made from a mixture of pork and beef flavoured with white wine and spices It was made during winter when the pig was slaughtered. The whole family was gathered around the table where someone mincing and mixing the meat, others were assigned to the addition of flavourings
Pasta
Risotto alla sbirraglia 
Rice, chicken, tomato
Risotto alla sbirraglia The name of this risotto has been the origin of northern Italy since the 19th century. During this period this part of Italy was occupied by Austrian soldiers, called by the Italians: "sbirri", which means policeman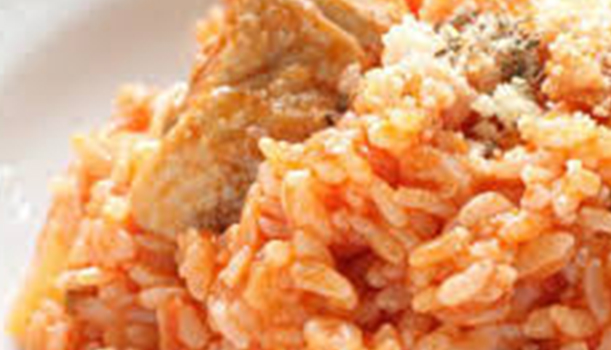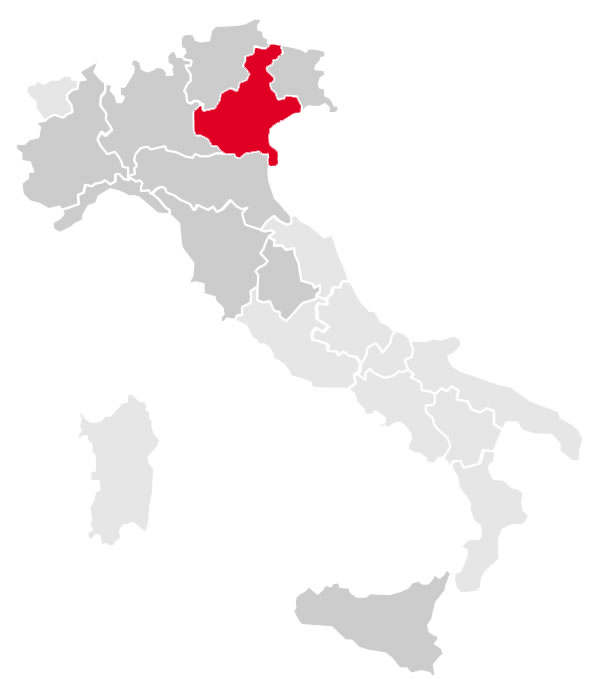 Main Course
Straccetti con Radicchio Rosso in salsa di Amarone e Melograno
Veal meat, red radish, pommegranate
Straccetti in Amarone sauce with red radish and pomegranate – Straccetti means "Little Rags" In Veneto Straccetti were made from meat scraps when the calf or beef were slaughtered. The people mixed red radish because rich of copper, potassium and vitamin. Next the pomegranate was add because rich in vitamin C and B. They oldest people were used to eat this to protect themselves from winter illness
Dessert
Macafame con Crema al Caffè e Chantilly 
It is a typical Veneto cake.
Cooked in the stoves of the farm houses and sold in the inns, the sweet originates mainly from the need for a poor rural environment to use the leftovers at best. The name means Kill Hunger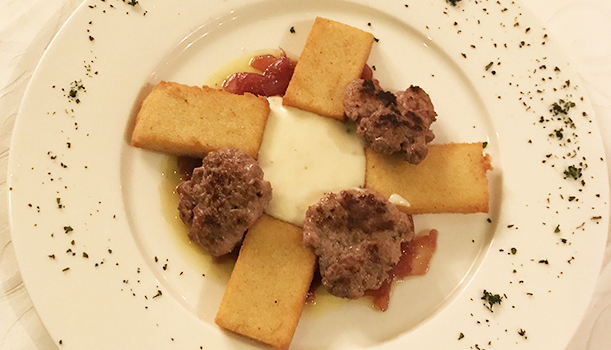 Sicilia Menu

Our trip around Italian region continues. Now we stop in Sicilia.
Starter
Fritti Siciliani
Special Fried Baby marrow, onions, sweet pepper, eggplants
Fritti Siciliani – Thanks to its climate, a lot of vegetables are cultivated in Sicily. The Aragonese, (people coming from region of Aragon, in north eastern Spain), in the 13th century, brought in Sicily the custom of fried preparations, so it was possible to give flavour to all those dishes poor of dressing as generally are vegetables.
Pasta
Pasta con Pesto Siciliana 
Basil, dried tomato, almonds and ricotta cheese and garlic
Pesto Siciliano sauce The trapanese pesto sauce is an old Sicilian recipe that was born in the port of Trapani, where sailors docking with their ships when passed to and from the East. The Genoese ships, brought the tradition of pesto-sauce based on garlic basil and walnuts, which was then developed by Trapani sailors with the products of their land, notably tomato and almonds and ricotta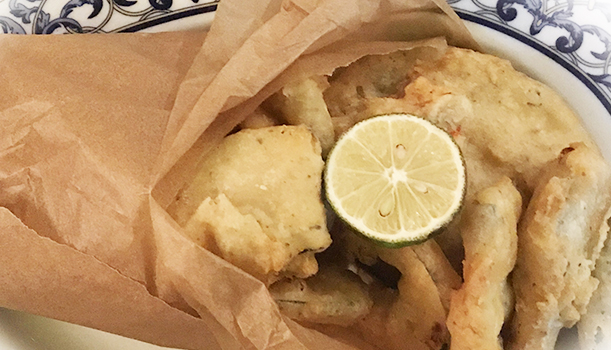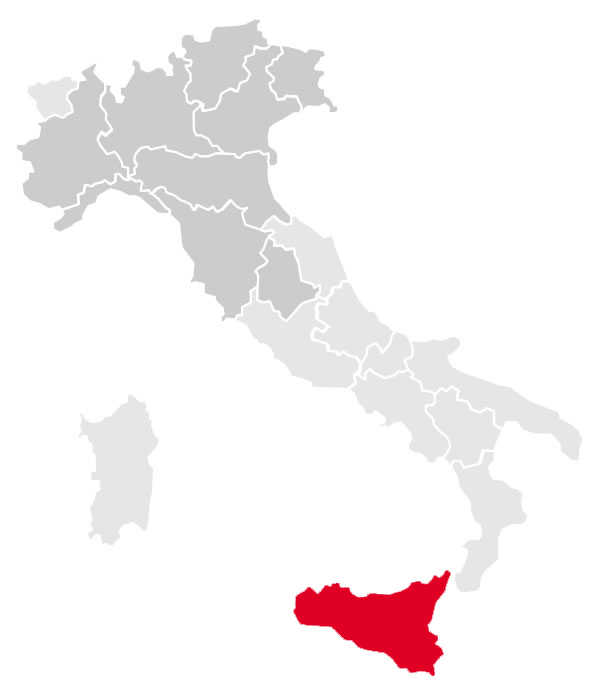 Main Course
Pollo all'Arancio
Chicken drum stick, onion, orange juice
Pollo all'arancio – The Orange chicken is a typical recipe of Sicilian culinary tradition where the Orange (citrus fruit typical of the area), blends perfectly with the chicken flavor, degrease it and gives it a sweet and sour taste. It seems that during Roman Empire, according to Roman religious requirements, if the chickens accepted the offered grain, then the Roman gods would be favourable to the battle
Dessert
Torta Cioccolatino
Chocolate, dry fruits
Torta Cioccolatino – The chocolate was imported in Sicily by the Spaniards after conquest of the lands of the Aztec people. Today chocolate is an asset that is part of the Sicilian tradition and represents a niche product