Here you can find our initiatives and the most relevant events of La dolce Vita Kenya


Special Event
WELCOME TO PASTA PARTY AT LA DOLCE VITA " PASTA ... IS LIFE"
6 DECEMBER 2018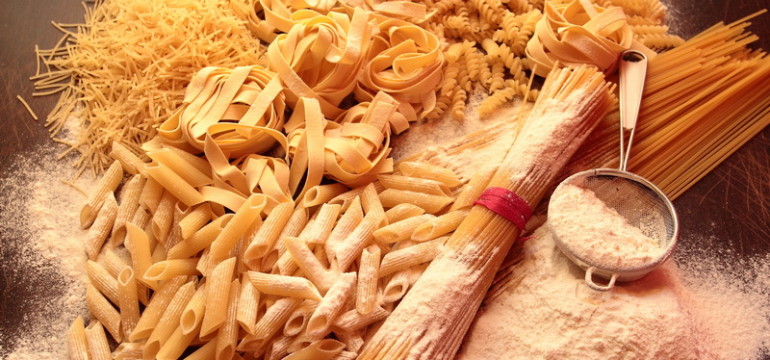 "Life is a combination of Magic and Pasta" Federico Fellini

MENU

WELCOME COCKTAIL
Alcoholic and Non Alcoholic drink served with small pizza

PASTA
Risotto alla Trevisana con Ricotta e Cipolle Rosse
Risotto with ricotta cheese, Trevisana Salad and red onions
Pipe al pesto di Rucola e Pomodorini Pachino
Pasta with pesto of rocket sauce with cherry tomatoes
Spaghetti Zucca e Broccoli
Spaghetti with pumpkin and broccoli sauce
Farfalle al Ragù di Verdura
Batterfly Pasta with vegetables ragù sauce
Tortiglioni al Tartufo
Tortiglioni Pasta with truffle sauce
Conchiglie alla Pedro
Conchiglie pasta with sweetpepper sauce

DESSERT
The dessert revolution by La Dolce Vita
3 amazing taste of desserts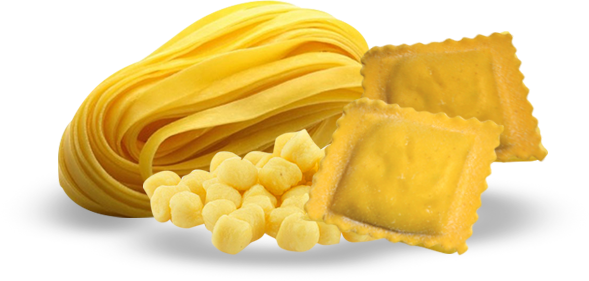 4,200 PP
TAKE AWAY IS NOT ALLOWED
18 Different Signature Pasta will be served 6 with vegetable sauce
6 with meat sauce
6 with fish sauce
After testing all 18 Pasta, you can order as much of your favorites as you want….
ONLY AT THE END ...
Tagliatelle Paglia e Fieno al Ragù d'Anatra
Two color homemade pasta with a duck ragù sauce
Gnocchetti sardi alla Campidanese
Special Pasta with sausage tomato and pecorino cheese sauce
Tortellini al Ragù bianco di Carne
Homemade pasta stuffed with beef and pork served with white ragù Sauce
Casarecce al Chianti
Pasta with a wine sauce
Fusilli al Ragù di Agnello
Pasta with Lamb ragù sauce
Cannelloni Salsiccia e Funghi
Homemade pasta stuffed with sausage, ricotta cheese, parmesan and eggs, served With mushroom sauce

Calamarata al Ragù di Pesce
Special Pasta with fish ragù (octopus, calamari, prawns and fish)
Calamarata al Ragù di Pesce
Special Pasta with fish ragù (octopus, calamari, prawns and fish)
Tagliolino rosa al Salmone e Caviale
Pink homemade pasta with salmon and caviar sauce
Penne alla Bottarga
Pasta with a creamy sauce topped with fresh bottarga
Linguine Zucchine e Gamberi
Special pasta with baby marrow and prawns
Riso Venere con Calamari
Black rice served with a calamari sauce
Raviolo di Pesce al Granchio
Homemade pasta stuffed with fish and served with crab sauce
Special Event
A TRUFFLE AFFAIR WHITH LA DOLCE VITA
7 DECEMBER 2017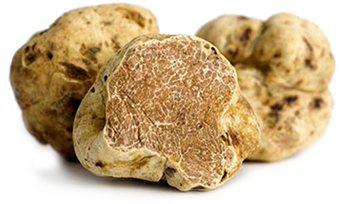 "Truffle isn't exactly an aphrodisiac but under certain circumstances it tends to make women more tender and men more likeable" Jean Anthelme Brillat-Savarin

MENU
MENU
STARTER
Tuorlo d'uovo croccante con crostoni alla crema di Tartufo e burro chiarificato al Tartufo
Crunchy egg yolk crouton served with truffle cream and clarified truffle butter
OR
Carpaccio di bresaola con scaglie di grana e lamelle di Tartufo con emulsione al profumo di bosco e sottobosco
Bresaola carpaccio with parmesan flakes, truffle emulsion, truffle shavings and a woody truffle parfum
OR
Vol au Vent con crema di funghi e Tartufo e scaglie di Tartufo
Creamy mushroom and truffle vol au vents with truffle shavings
PASTA
Tagliolino o Tagliatelle impastate con Tartufo e condite con burro e lamelle di Tartufo
Home-made, truffle infused, tagliolini or tagliatelle with truffle butter and truffle shavings
OR
Risotto bosco e sottobosco con lamelle di Tartufo
Earthy, woody, truffle risotto with truffle shavings

MAIN DISH
Filetto di maiale con vellutata al Tartufo e patate arrostite
Fillet of pork served with a silky truffle sauce and crunchy, roasted potatoes
OR
Tagliata o filetto al Tartufo con champignon tartufati
Grilled beef fillet topped with shavings of truffle, served with truffle infused champignons
OR
Sformato di verdure gratinato con crema di Tartufo e scaglie di Tartufo
A crispy vegetable flan enriched with truffle cream and truffle shavings
DESSERT
Ice cream Truffle
A sweet sensation, a creamy ball of pistachio ice cream coated in vanilla cream and a dusting of chocolate powder
YOUR TICKET COSTS 7100 Ksh AND INCLUDES:
A welcome drink, 2 courses of your choice from this menu, 1 dessert as per this menu, 1 glass of wine (red or white) and a 10% discount on bottles of wine
Extras:
Add 1 more course: KES 3,000
Black truffle on demand, grated at your table, 130 KES per gram White truffle on demand, grated at your table, 550 KES per gram
Special Event
LA DOLCE VITA'S 15TH YEAR ANNIVERSARY PARTY

Join us as we celebrate our 15 year anniversary with an amazing 15 course dinner on 8th December 2016 for only Ksh. 3200! Check out the incredible menu below and make your reservation today!

1. Welcome Cocktail
2. Crostini Toscani – Bread with chicken liver sauce
3. Sfogliatella con mousse di prosciutto cotto con olive nere e verdi – Homemade phyllo with cooked ham, green and black olives
4. Vitel tonnè – Veal with sauce made with tuna and mayonnaise
5. Insalata Russa – Peas, potatoes, carrots and dressed in oil veg +mayonnaise
6. Delizia di verdure – Grilled  baby marrow, sweet pepper, onions marinated in a special sauce of aromatic herbes.
7. Carpaccio di polpo – Thinly sliced octopus
8.Cannoli della mamma – Special homemade pasta stuffed with pork and beef, eggs and parmisan cheese in white sauce
9. Trofie al pestoso – Special Italian pasta with pesto sauce and tomato
10. Risotto mari e monti – Rice with prawns, calamari, octopus and mushroom
11. Sorbetto – Sorbet
12. Arrosto della mamma – Beef cooked with a special sauce in the oven together with roasted potatoes
13. Saccottini di maiale in salsa di gorgonzola e mele  – Pork fillet with pancetta in gorgonzola cheese and apples sauce.
14. Scrigno di cernia – Potatoes and baby marrows crusted fish fillet of Cernia
15. Torta di compleanno – Birthday cake.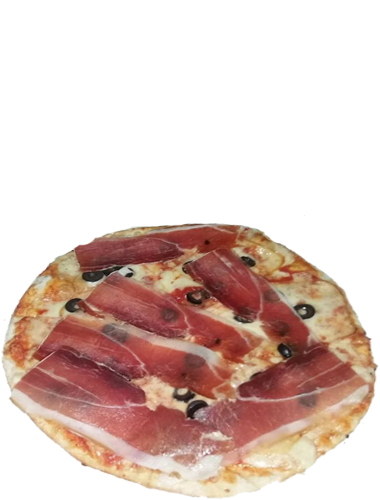 Special Event
NAIROBI PIZZA FESTIVAL

If you have the PIZZA FEST PASSPORT that you can download from EATOUT WEB-SITE, you can eat 2 pizza and pay only one .
You can choose from our menu the one you prefer! All the pizza as you see in the menu can be ordered.
During the event, the pizza you find in the menu follows the rule order 2 pay 1, the pizza paid is the one more expensive, all the ingredients extra menu will be paid
Please choose and ENJOY YOUR PIZZA!
Look for the Event date on Google +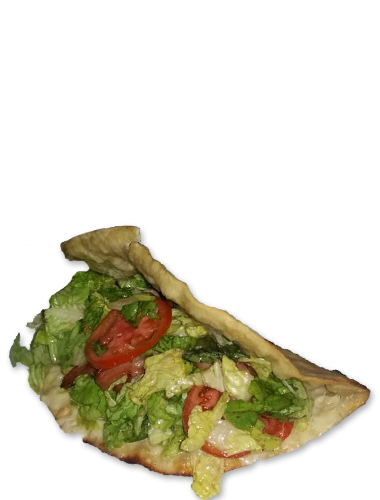 Special Menu
ITALIAN REGIONAL MENU

Italy is divided into regions and each of them has its own way of enjoying and enhancing the typical products of the area. The resulting dishes come from a long history of ingredients and their correct usage. Often the good recipes have ancient origins and come directly from the people, that group of people who had no money to buy expensive food and had to leave off the produce grew directly in nature. Those people were used to not throwing away anything from an animal, but knew how to cook it the right way with ingredients capable of flavouring even a simple piece of bread. The bread itself used to be produced in the homes and if it were flavored with some extra ingredient it could accompany any food. La dolce vita Kenya will offer to its customers, a week of local delicacies typical of a region.